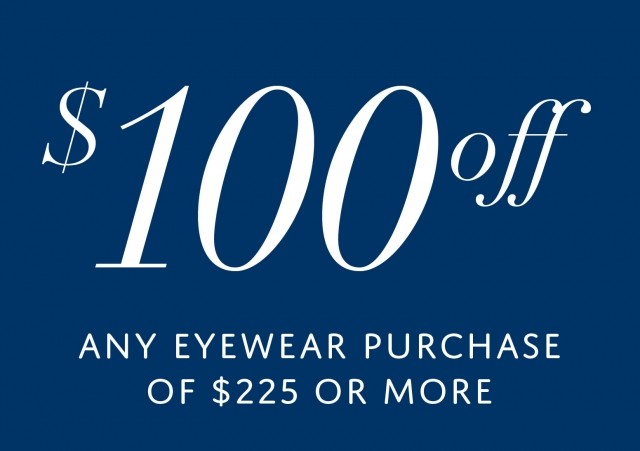 We miss our family & friends.
Save on a new pair of glasses for summer with $100 off your eyewear purchase of $225 or more.*
Bring a friend or family member and you'll both receive FREE BLUE LENS PROTECTION when you both purchase glasses.
No insurance? No problem! This exclusive discount is for any purchase over $225.
Using Insurance? We welcome all insurance plans. Use this exclusive discount on a second pair purchase or for contact lenses.