A Visionary Approach to Your Eye Health and Wellness
In 2001, MyEyeDr. opened its first location with a broader mission to re-invent the eye care and eyewear experience.
Originally the purpose was to help patients live their best lives, and that purpose lives on today.  MyEyeDr. is committed to providing patients a personalized eye care experience by trusted local optometrists.  A great selection of designer, luxury, and budget frames, a commitment to maximizing insurance benefits, and ensuring the latest in lens solutions are promises that our patients count on.
Why did the current process of getting new glasses or contacts require separate visits to an eye doctor's office and an unaffiliated eyewear retailer?
Why did local eye doctors offer a limited inventory of glasses, and why did eyewear retailers provide limited vision health services?
Why couldn't patients experience comprehensive eye care and a wide selection of eyewear options under the same roof?
From this philosophy, MyEyeDr. was born. Our mission: to bring together a focus on eye health with the expertise so that you can see, look and be your best you.
We asked ourselves how we could make the vision care process easier for both eye doctors and patients. Every MyEyeDr. practice is equipped with the latest in vision care technology, staffed with compassionate, knowledgeable optometrists and eyewear consultants, and stocked with a wide selection of quality eyewear.
Since then, our network of 40 vision care centers in the Washington D.C. metro area has grown to over 500 vision care centers across the United States.
Local Eye Doctors You Know & Trust
While our mission to provide exceptional eye care services began with one location, our tradition of providing outstanding vision health services for the whole family has continued to guide MyEyeDr. throughout the years. As MyEyeDr. has grown and partnered with community-based, optometrist-led practices to provide unmatched services to patients like you. 
Comprehensive & Affordable Eyewear Selection
From the very beginning, MyEyeDr. has made it our mission to provide patients with an ideal selection of eyewear — from designer frames to prescription contact lenses to stylish sunglasses — at prices for every budget. We believe you shouldn't have to choose between optimal vision and looking great in your unique style.
When you need an unparalleled selection of fashion frames, eye exam, or specialty lenses for yourself or your child, the friendly neighborhood eye centers of MyEyeDr. offer a full range of personalized services to fit your needs. We welcome all insurances to help you save on the brands you love.
If you're ready to start enjoying the MyEyeDr. difference, we invite you to make an appointment online, or choose one of our locations and give us a call.
Embrace the MyEyeDr. Difference
MyEyeDr. on Worldwide Business with Kathy Ireland® discusses how they are leading vision care with comprehensive solutions.

Trustworthy Eye Doctors & the Brands You Love
MyEyeDr. practices strive to offer patients full-service eye care that meets their patients' unique vision, health, and financial needs. That's why MyEyeDr. welcomes all insurances at each of our eye care offices, by working with your insurance provider and plan, MyEyeDr.
A Mission to Invest in Our Communities
At MyEyeDr., we have a commitment to the cities where we live and work. MyEyeDr. optometrists are not only passionate about providing quality care to improve your vision, but excited about making a difference in the places around us. From volunteering eye care services for local school children to going on medical mission trips, MyEyeDr. practices enjoy giving back. Working with Boys & Girls Club, Local Sports Teams and More Each of our offices across the country find unique ways to serve those in their community, such as: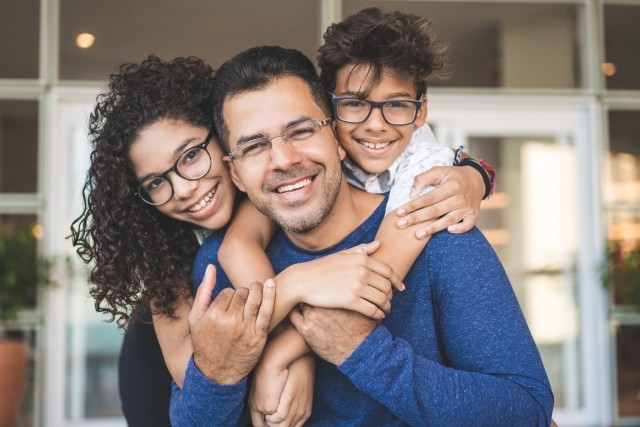 Not "Jobs" — Careers with a Purpose
How do you see yourself today? Are you looking for that unique opportunity where you can make a difference in the lives of the patients you serve on a daily basis? MyEyeDr. is a high-growth, premier healthcare company: a total vision care concept with a unique retail experience.
Our trusted community doctors and knowledgeable teams are all focused on helping our patients live their best lives by delivering an exceptional, personalized experience to each of our patients in every interaction.