Rock Your Summer Shades: U.S. Travel Destinations Rank among Top Areas for UV Exposure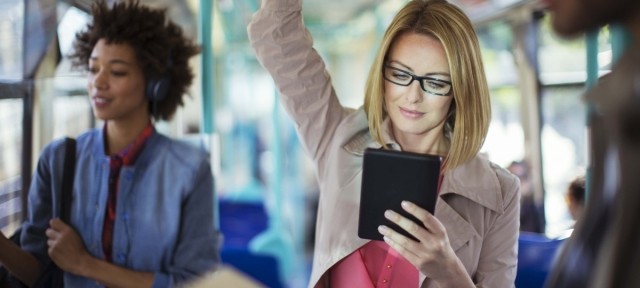 MyEyeDr. shares how, and why, to protect your eyes from sun damage
Vienna, Va. (June 7, 2016) – As millions of people prepare for their summer vacations or staycations, sunglasses should be at the top of the packing list. According to The Vision Council, an independent authority in the optical industry, many of the top travel destinations in the United States, including Miami, Honolulu and Las Vegas, receive the highest amounts of UV exposure. Prolonged and high levels of UV rays can lead to serious health problems, including cataracts and macular degeneration. So even individuals whose travel destinations only go so far as their local pool, the soccer field and their own backyard should remember to pack their shades.
In recognition of National Sunglasses Day on June 27, MyEyeDr., a full-service optometric vision care company, shares why it is critical to protect eyes from the damaging effects of the sun.
Macular Degeneration is caused by the deterioration of the central portion of the retina. The disease is the leading cause of vision loss for Americans age 65 or older. Studies have found that "blue light" from the sun, otherwise known as high-energy visible (HEV) radiation, can increase the long-term risk of macular degeneration and even accelerate existing cases.
Cataracts, which affect more than 22 million Americans, cloud the eye's natural lens and can lead to blindness. Exposure to UV rays is linked to the early formation of cataracts
Photokeratitis, or a sunburn of the eye, causes intense pain and several days of blurry vision. Individuals are more likely to get photokeratisis at their favorite vacation spots where the sun is more intense, including the lake, beach or in the snow.
Pterygium is a pink, fleshy tissue that forms on the white of the eye. This cosmetic condition is primarily caused by frequent exposure to UV radiation and can lead to dry eye symptoms, such as burning, itching and blurred vision if the growth continues to grow.
"Many people do not realize that some cities receive more UV radiation than others," said Dr. Artis Beatty, optometrist and vice president of professional services at MyEyeDr. "Whether you're hosting a staycation or on the road, it's important to select high quality eyewear from a reputable eye care provider with 100 percent UV protection that will arm you against the sun's damaging UV rays."
Choosing the right sunglasses is critical for protection against the sun's harmful rays, especially in cities or areas that receive high amounts of UV exposure. Be wary of bargain bin sunglasses that are only coated with UV protection. This treatment method often deteriorates over time and is subject to scratching. For the best protection, purchase sunglasses from a reputable provider. Consider wraparound styles to protect the whole eye and the skin around it. Polarized lenses also reduce glare and eye strain in intense sunlight.
MyEyeDr. makes vision attainable and uncomplicated for any individual by welcoming all insurance plans and insurance providers. To make sure you are properly shielding your eyes from the sun, schedule an annual eye exam and consult with your trusted optometrist.
About MyEyeDr.
MyEyeDr. is a network of over 200 local optometry practices in Georgia, Maryland, North Carolina, Virginia, South Carolina, Florida, D.C., Illinois, Connecticut and Delaware. Each MyEyeDr. office offers comprehensive eye care services, a wide selection of designer and value prescription eyeglasses and sunglasses and standard and specialty prescription contact lenses. By welcoming all vision insurance plans and providers, MyEyeDr. makes vision health attainable for all individuals. The full-service eye care management company is headquartered in Vienna, VA.  For more information about MyEyeDr., visit www.myeyedr.com or follow us on Facebook and Twitter.  
Media Contact:
Alex Huffman
Largemouth Communications (on behalf of MyEyeDr.)
919.459.6455