Protect Vision from Glaucoma with Annual Eye Exam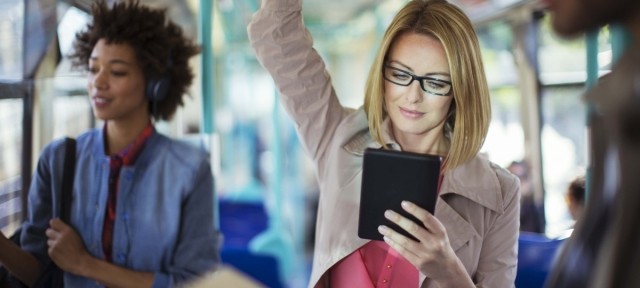 Vienna, Va. – According to the Glaucoma Research Foundation, more than 3 million Americans have glaucoma, but only half of those have been formally diagnosed. Often referred to as the "silent thief of sight," glaucoma causes damage to the optic nerve over time with high levels of intra-ocular pressure. Because the disease is often asymptomatic, a delayed diagnosis can lead to irreparable harm, loss of vision, or even blindness in extreme cases.  Individuals should schedule an annual eye exam to ensure early detection and protect their vision from the leading cause of vision loss and blindness in the United States.
In recognition of Glaucoma Awareness Month, MyEyeDr. offers key insights on risk factors associated with glaucoma and best practices for managing the disease to prevent vision loss. Several factors increase the risk of developing glaucoma, including:
Age—are you 60 years of age or older? Individuals over the age of 60 are at increased risk for glaucoma. This risk continues to increase with each year of age.
Genetics—Do you have a parent or grandparent who was diagnosed with glaucoma? A family history of the disease increases likelihood of developing glaucoma by about 20 percent (according to the Glaucoma Research Foundation). Start a conversation with your loved ones and ask about their medical history.
Existing medical conditions—do you currently suffer from diabetes, high blood pressure or heart disease? You may be at a greater risk for glaucoma. Communicate with your optometrist about your medical conditions.
Although no cure for glaucoma currently exists, treatments are available to help manage the disease by lowering the internal pressure of the eye.  The most common method for managing ocular pressure is medication in the form of eye drops. Some patients opt for laser therapies, which affect the natural internal fluid balance in the eye to control pressure.  Conventional surgery is another available option that can alter the anatomy of the eye to enhance the way fluid drains--reducing ocular pressure. 
"More than three million individuals in the United States suffer from glaucoma, and unfortunately the Glaucoma Research Foundation projects the numbers to increase to 4.2 million by 2030," said Dr. Artis Beatty, chief medical officer  at MyEyeDr. "Glaucoma has virtually no symptoms so make sure to schedule annual eye exams to catch glaucoma early and prevent significant vision loss."
MyEyeDr. works closely with individuals to detect glaucoma early and to prevent further vision loss due to the disease. Our trusted community doctors provide exceptional eye care services to all patients. To detect and treat glaucoma and other vision issues early on, schedule your next eye exam.
About MyEyeDr.
MyEyeDr. is a network of more than 300 local optometry practices in Connecticut, Delaware, Florida, Georgia, Illinois, Maryland, North Carolina, Pennsylvania, South Carolina, Virginia, West Virginia, and District of Columbia. Each MyEyeDr. office offers comprehensive eye care services, a wide selection of designer and value prescription eyeglasses and sunglasses and standard and specialty prescription contact lenses. By welcoming all vision insurance plans and providers, MyEyeDr. makes vision health attainable for all individuals. The full-service eye care management company is headquartered in Vienna, VA.  For more information about MyEyeDr., visit www.myeyedr.com or follow us on Facebook and Twitter.